Our History
John and Alice Neno first started in downtown Ithaca as Johnny's Welding in March 1952. It was therthat they rented out a garage and offered a portable welding service. In 1953 Johnny's Welding moved to West Green Street, and by 1955 added an ornamental iron gift shop. Later in 1957 John became a distributor for Warren Concrete Products which featured round drycast septic tanks and accessories. The first septic tank delivery truck was a 1943 Mack with a chain hoist. In 1960 Johnny's Welding Service changed it's name to The Iron Shop, and had replaced the Mack with a 1948 Ford which had a new power loading A-frame. A new C-500 Dodge was purchased in 1965, and became the primary delivery vehicle for The Iron Shop.




Home


In 1967, John Neno, Sr (top left corner) was awarded Top Dealer by Warren Concrete.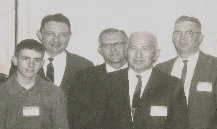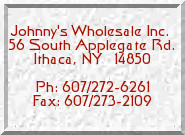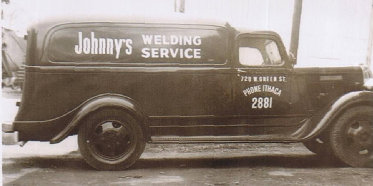 1969 was a year of change; The Iron Shop was split into 3 businesses and John Neno retained the septic tank business which moved to his home, and became Johnny's Tank Service. Over the next 3 years business continued to grow, and in 1972 John bought a new C-800 Dodge, and had added PVC sewer and drain pipe and fittings. That same year he was able to hire his first employee since leaving The Iron Shop.

History continued